The Best Article Rewriter
Discover why over 31,316+ marketers trust Chimp Rewriter to create effortless SEO content.
No credit card required 14 day trial
ChimpRewriter is the AI Editorial to rewrite the best essay rewriter software, the best SEO article rewriter content publishing, and the best rewriter tools book publishing. 
Chimp Rewriter Helps You Create New Content Using Cutting-Edge AI Tools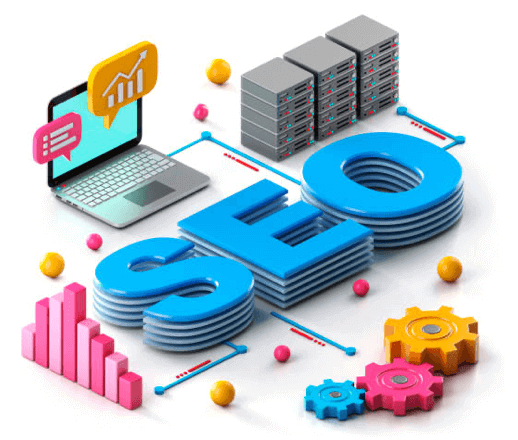 Chimp Rewriter is an article rewriter that uses the power of Artificial Intelligence and Natural Language Processing (NLP). The technology allows you to search for, analyze, and rewrite content at lightning speed. You can…


Spin or rewrite content in seconds
Create complex, original content
Rewrite in multiple languages
Create articles at the push of a button
Grab existing article, images, and videos
And so much more!
In the time it takes you to read the words on this page, you have your SEO content creation complete with brand-new, 100% original, better-than-the-human-writers-you-can-afford-quality.
Chimp Rewriter Comprehends Content More Effectively than Low-Cost Writers.
How well do low-cost writers really create content?
You already know the answer is: "Not very well."
Using the very same software algorithms and programming metrics search engines use to identify duplicate content, Chimp Rewriter reads, comprehends, and helps you re-produce content with original meaning with 100% new words, syntax, and language structure.
Who would you rather trust? A $5 an hour outsourced article writer or an advanced computer with an extensive knowledge of language, syntax, prose, and more?
Chimp Rewriter is More than an Article Rewriter, It's a Complete Content Creation Assistant.
Use Chimp Rewriter's tools to grab articles from across the web, research concepts automatically, and combine them into new, original articles.
You can even automatically insert images and videos, alternating from multiple sources at the push of a button.
Search engines will love your "originality," rewarding you for sharing truly readable content on your backlinks (or even on your primary page!).
Chimp Rewriter Gives You Your Time Back. Run Your Business Instead of Worrying About Writing.
Unique articles no longer require contractor management.
Don't you think it's time to take back your time and focus on what really matters?
Use an article rewriter like Chimp Rewriter to manage your content creation needs, and put the time you (or your VA) spend dealing with writers to work scaling your business. You can even train a lower-cost VA to use Chimp Rewriter's incredibly simple-to-learn interface, saving hours of time and thousands of dollars for high quality original content.
Chimp Rewriter Integrates With the Software You're Already Using.
Use the Chimp Rewriter API to effortlessly link to major content creation suites and SEO tools WP Robot, RankWyz, Ultimate Demon, SEO Content Machine, GSA Search Engine Ranker, Kontent Machine and more.
Try Chimp Rewriter risk free today for 14 days and discover seamless integration with your SEO tools.
100% Money Back Guarantee
We're ready to prove everything we claim. Download ChimpRewriter right now, and see it for yourself with complete peace of mind for 30 days.
Put the risk on us with an absolutely no questions asked, no reason required, zero risk 30 day 100% of your money back guarantee. One email and you have your money back, seriously. We're THAT confident
Meet the Marketers Who Love Chimp Rewriter
ChimpRewriter is a perfect program for my needs. I am not a hero in writing articles so I use Chimp to rewrite articles for me or to give ideas for different words. It is easy and quick to use. Also in a foreign language like Dutch it functions perfectly. When I have a question I get quick response from the creators.
By far Chimp Rewriter is off the charts! And a far better article spinner than the competition, and believe we I tried them all. Overall we made the right choice on choosing Chimp Rewriter. It's simply faster, better, accurate, and the synonym data base is unique and loaded. Chimp Rewriter has all the great features to use for our online business. There is no debate here!
Chimp Rewriter knocks the SOCKS off them all! It has been developed as a professional piece of software, and for that I applaud you. Chimp Rewriter is without doubt, the best thing out there. It's such a refreshing change to use a product that is properly designed and developed.
Chimp Rewriter has dramatically increased my work productivity. I do a large amount of content marketing, and being able to spin into unique articles without have to do much if any rewriting has made my process so much faster and efficient. If you are not utilizing the power of Chimp Rewriter in your business you owe it to yourself to give it a try.
Chimp Rewriter is the program I've been searching for! I came across this little gem and with the bonus extras and Copyscape integration I'm impressed. I don't buy things easily, but with this tool I save time, at minimum one weeks worth of writing per month.
This is an asset to any company. It has increased productivity and paid for itself in the first day. We were worried about our employees being able to use it but this worry was put at ease very soon after purchasing, as it is the easiest and best Article Spinner we have ever used. We were really impressed with how well the spun articles sounded compared to other spinners where you had to go back through an basically edit the Article entirely.
Ready to Join the 31,316+ Marketers Already Making Money Without Ever Hiring a Single Writer? Get Free Access Today for 14 Days.
Click "Get Access" on this page and sign up for a 14 day trial absolutely free.
Follow the step-by-step instructions for creating new, 100% original content using Chimp Rewriter with your immediate access.
Test it out for 14 days with no risk. You don't pay anything and you get access to as much free content as Chimp Rewriter can pump out. That's it!
For the Cost of Just a Few Articles, You'll Never Pay for Content Again.
Pricing starts at just $15—a fraction of the cost of an original article. If you try Chimp Rewriter and love it, you'll never pay for SEO content again, thanks to a very small investment that will pay for itself over and over again. What do you have to lose? Over 31,000 marketers and SEO agencies are already using Chimp Rewriter. Why aren't you? Click below to try it risk free right now for 14 days.